We travel a lot. In the last year we've been to London, LA, San Francisco, New Orleans, New York City, Chicago, Stockholm, Cologne, Amsterdam and quite a few more cities and when we get to a new destination we always look up local designers and bloggers to share all the really good design shops we just don't want to miss.
Asking "the locals" is an important part of creating a truly resource rich global marketplace and that's what we're all about – from global to local and from clicks to bricks.
Please help us put together the ultimate shoppers guide for design shops in the US or head on over to the separate UK guide to list your favorites from the Fair Green Isle.
Note: Please add the city the shop is in as a comment when you add to the list. Modenus reserves the right to remove inappropriate, irrelevant or duplicate content as well as any listings that have not been approved by our team of editors. Shops that have websites are ok but they have to be a brick and mortar store as well.
Best Home Decor Shops In The US
List your favorite home decor and interior design shops in the US and help us create the ultimate shoppers guide.
Sep 19, 2013 by jacob marsh - lexingtoncompany.com -

1628

Lexington offers a complete range of luxury designer home furnishings.
Apr 25, 2013 - shaunsmithhome.com -

1874

New Orleans: Accessories Seating Lighting Pillows Sofas Tables & Cabinets Wall Decorations Miscellaneous Artwork Sale
Apr 26, 2013 - flairhomecollection.com -

1900
Chattanooga, TN home store brimming with treasures of uncommon beauty.
Apr 23, 2013 - perch-home.com -

1596

perch. showcases antique, vintage and contemporary seating, tables, lighting, art and accessories in New Orleans
Apr 25, 2013 - michelevarian.com -

1811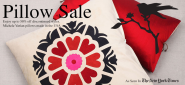 Apr 25, 2013 - calypsostbarth.com -

1581
Apr 26, 2013 - mattermatters.com -

1995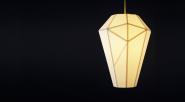 Matter is a New York based contemporary design store and manufacturer located in lower Manhattan featuring furniture, lighting, wallpaper, home accessories and jewelry. MatterMade, the in-house collection, represents a new standard in luxury American craft.
9
Decorum, Amagansett, NY

Fab French antiques plus wonderful tabletop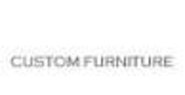 Find What Speaks to You with Worldly Inspired Home Décor, Wall Art, Furniture, Gifts, and Much More from Pier 1 Imports.
Decor Shore is USA based online store. DecorShore deals in items related to home decor like Decorative Wall Clocks, Decorative Mirrors, Mosaic Mirror, Area Rugs, Metal Wall Art and many more.