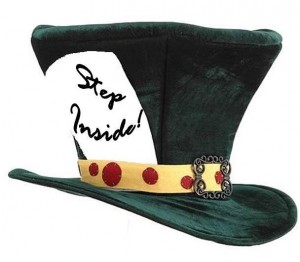 Last weekend I went to see Tim Burton's long awaited adaptation of Alice In Wonderland and was not disappointed … what a visual feast!  Burton's gothic "underland" is a heady trip down the surreal path to weird and wonderful, taking you through stunning enchanted forests, and the fabulously gothic castle of the Red Queen (who is played superbly by Helena Bonham-Carter).
One of the key trends of the season is 'Magic Garden', which is strongly influenced by Alice with elements of surprise and the surreal, exaggerations of scale, secret patterns, oversized flowers and foliage, and pieces with human characteristics and personality!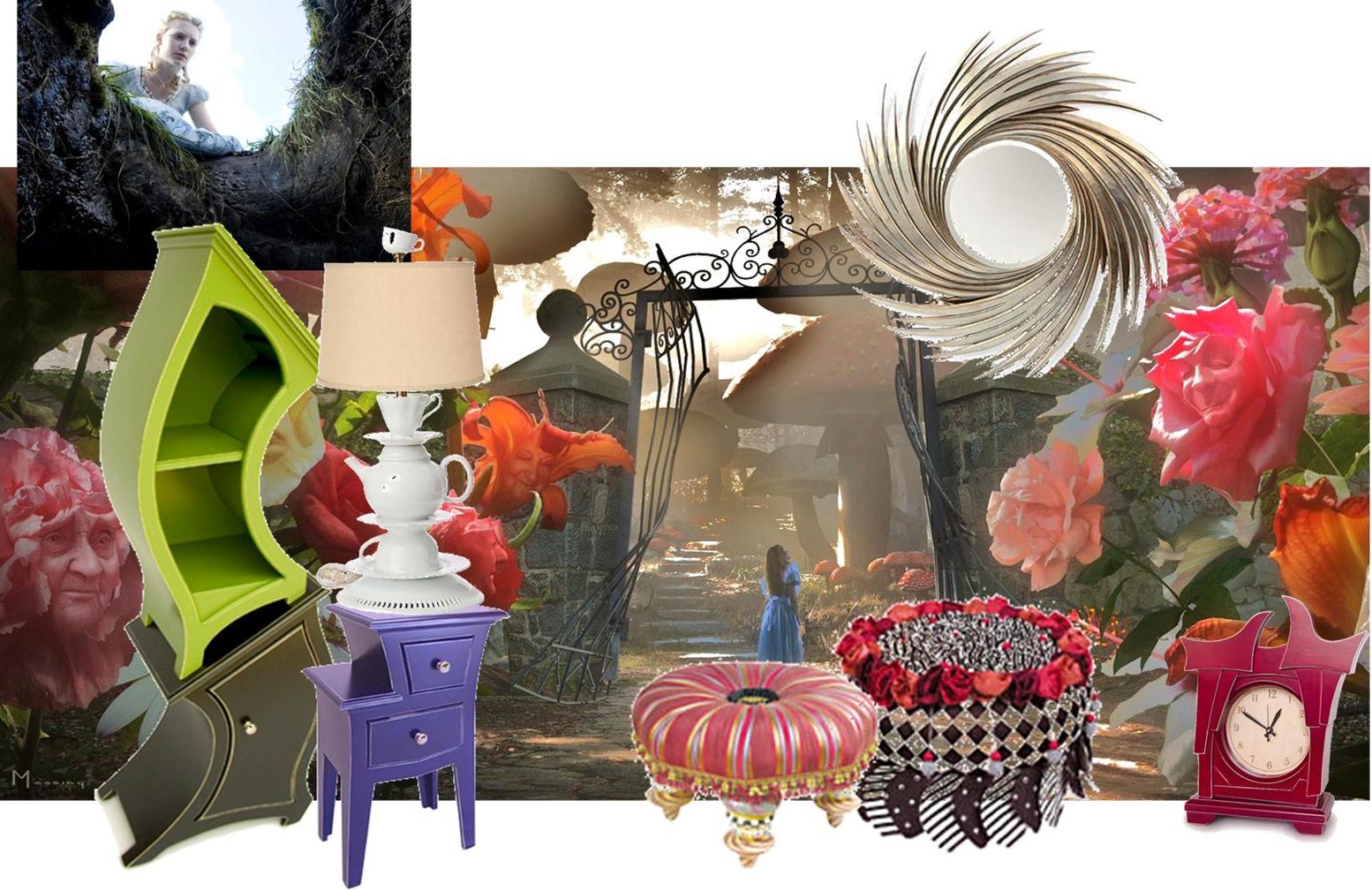 You can work this trend in two ways, the Disney way or the Burton way!  Burton's wonderland is an intense, monochromatic style with "a splash of painting the roses red" as Victoria likes to say!  See this earlier posting for some fabulous ideas on how to rock this look.
For a more whimsical, pretty look take your inspiration from Disney and work with a colour palette of charming English Country Garden shades of green and Alice blue, accented with sweetpea tones of yellow and pink.

Overall don't be afraid to really play with scale in your interior design; oversized pieces in spaces they are clearly too big for is key for perfecting this look.  Go ahead and have some fun creating your very own fantasy wonderland!